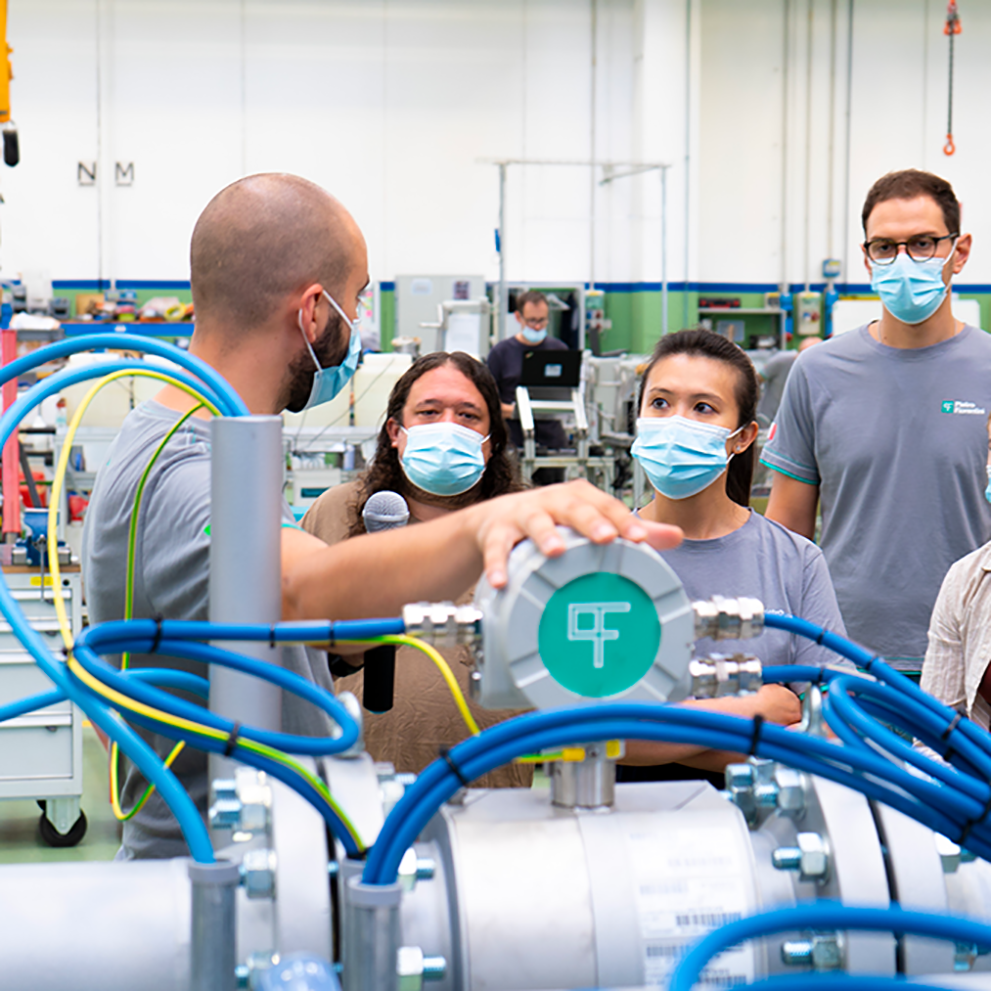 PF Corporate University: continuous learning for our people
10 November 2022 - Corporate
Always learning and expanding knowledge and skills. The continuous growth of the people is at the heart of Pietro Fiorentini Group strategy, that's why we created our training centre: the PF Corporate University.
The number of courses offered by the PF Corporate University exceeds, to date, 200. In addition to Academies with a focus on Lean & Agile, Quality and Environment, employees can follow training modules to gain hard and soft skills ranging from time management, public speaking and team working.
Teaching is entrusted to skilled colleagues able to pass on the know-how accumulated over years of experience, and to lecturers chosen among the leading international experts.
Our training offer is so broad and complete that we can offer each employee a customized path created according to personal inclinations and aspirations, and to the needs of the job role. The Learning & Development Team guarantees the continuous improvement of the PF Corporate University and, together with the managers, draws up a unique training plan for each new employee based on current and future requirements.
Discover more of our Company at Working@PF.